Saturday, September 27, 2008
Sad News for American Fork, A Weird Photo, and Stuff to Read on the Bailout
The sad news is brief. The photo is comic relief. The readings are excellent.
Here is Sad News for American Fork
It's about The Music School, one of the city's legitimate artistic claims to fame. In short: It closed this week.
What I Found in the Refrigerator
Here is this post's comic relief, before we get back to serious stuff under the next heading.
One evening this week, on the dark side of 9:30 p.m. and having missed dinner, I found some leftovers in the refrigerator. I set about preparing them for the microwave. Thought I, some cheese on top would be welcome. I had seen two bricks of cheese in the fridge and was -- in my laziness -- pleased to discover that one of them had already been opened and partially used. The remainder was sealed in a plastic bag, to keep it from drying out.
Here is what I saw when I took it from the shelf: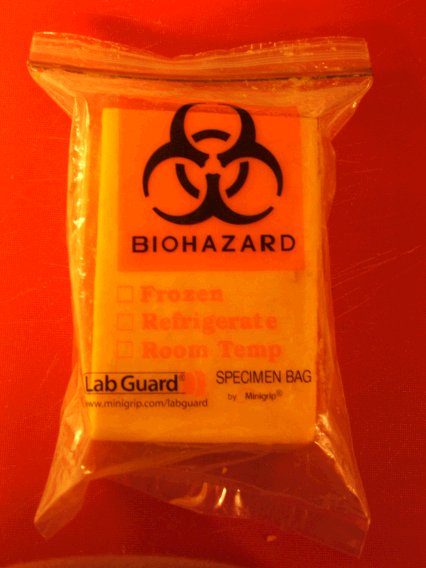 (Photo by David Rodeback, copyright 2008, all rights reserved.)
I showed this to MFCC and said, "'Biohazard' and 'specimen bag' are not the first words one expects to see on one's cheese."
Quoth she, "You know, 'reduce, reuse, recycle'."
We paused for a photograph, then I proceeded somewhat merrily to eat my leftovers, cheese and all. As I did so, I gradually realized that a single troubling word stands out in this little tale:
REUSE?!?
Ahem.
Readings on The Financial Crisis
I suggest the following excellent readings, for a view of the proposed $700 billion bailout that we're not hearing from the BMA, but with which a lot of sensible folks seem sympathetic, because they have common sense. If you like scavenger hunts, see if you can collect all the following as you read: an ant, a grasshopper, Dr. Frankenstein, Lenin, and a Democratic organization which won fame for large-scale voter fraud.
Normal Version